Working as a
manufacturing worker
The most beautiful products and the quickest delivery: that's what our manufacturing workers work hard for each and every day. Enjoy the diversity of the job and become a part of a team that moves mountains for our customers and each other. Our colleagues are proud of their work and each other. It's something you feel in the workspace again and again.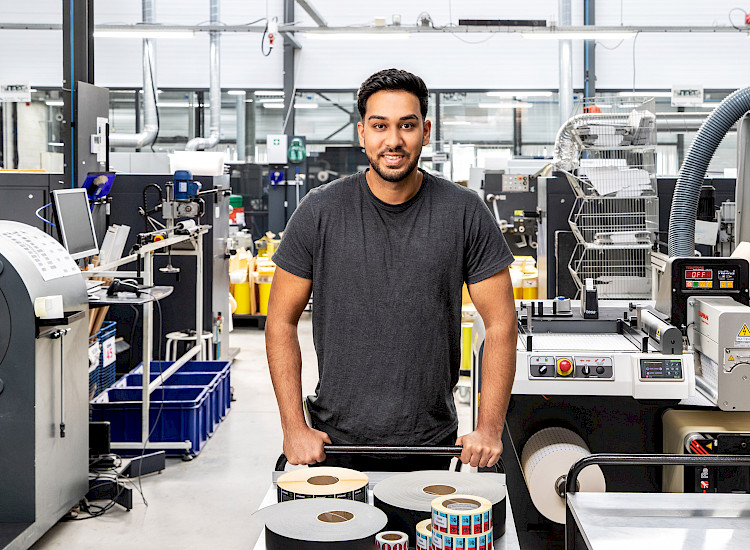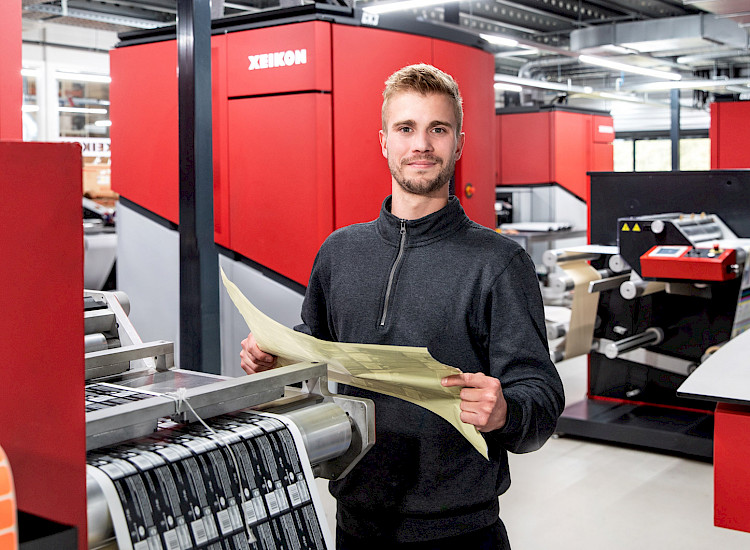 Space for
growth
Optimum Group™ clears the way for your ambitions. By putting in the works, you will be thriving and at some point, be a mentor to our new colleagues. When you're ready for the next step, we provide the right kind of training or education. Such as an internal education for printer or wrapper. Or learn all more about safety, culture and leadership. Developing within your location is also one of the possibilities. For example, form manufacturing worker to planner. We're offering you the change to grow and develop your abilities. We will guide you every step of the way.
Our manufacturing workers
You're a professional, a specialist and expert at your job. You're familiar with the profession and have an eye for detail. That's what makes you stand out from the crowd. You create a complete concept and work with versatile printing techniques. You construct foils, labels, printed bands, wrappers and more. From order to delivery: you're responsible until the finishing touch of the product. You convert orders into labels. You are as dynamic as our work: you contribute to a production line without any hesitation. You're not one to stagnate. You rather do the works. You're creating high quality, flexible packaging. Pressing the best possible labels is your goal.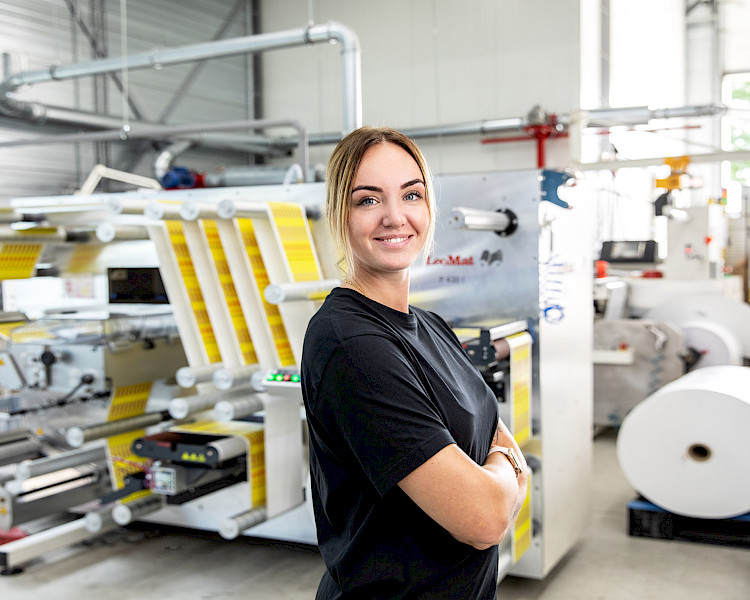 Spontaneous
application
Ready for the next step in your career? There's always something going on at the Optimum Group™, and who knows, maybe the right position for you just freed up. We also have opportunities for people switching careers. Whether you're a recent graduate looking for the right start to your professional future with an internship, or you're starting your career and are ready for exciting tasks and want to get going, or you've already got experience and are looking for change with new responsibilities and tasks – we offer many opportunities. Send us your application, and together we'll find the right place for you at the Optimum Group™. We look forward to having you!
apply now